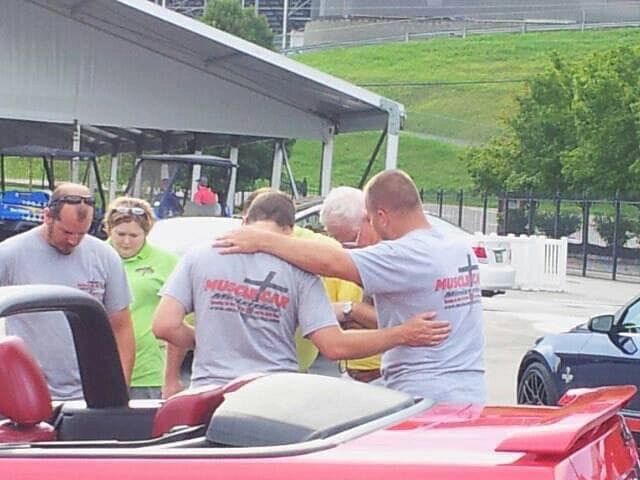 One of the main things I love to do is to tell my testimony to the world.
As a child around the age of nine, I went to a revival and when the preacher called for an invitation. My friend went down that aisle so I went down also. I walked the aisle, said a prayer and cried some tears. But that was it. I truly didn't give my heart to the Lord. I just said the words.
Since I grew up with my grandfather as a pastor of a small church, I always went to church and knew how to act. I even taught classes and led studies. But I really didn't know Christ as my savior.
When I got married, we went to a Christian event that happens at Halloween called "The Judgement House". This event depicts how those who have Christ die and go to heaven while those who don't have Christ go to Hell.
That was when I asked the Lord into my heart. I instantly felt different. I knew that I had the Lord and Savior as my own. My total mindset changed. Christ influences everything that I do.
Once I started to grow as a Christian, I asked God to show me where he wanted me. Then the next day, the youth pastor asked me if I would consider teaching a Sunday School class. Over the next two years, God continued to open doors and I grew and matured with every door that I walked through.
God showed me that he had called me into the ministry as a youth pastor and later as a College Minister. I have been blessed so much by answering his call. After six and a half years in the youth ministry and three years as a College Minister, God has now called me into Muscle Car Ministries. He has blessed me with a wife and two daughters that share my passion and daily keep me going.
If you haven't asked Christ into your heart, I encourage you to do it now. It is truly the most important decision you will ever make.